Bingo Strikes Again at JWT Advertising Agency!
Jun 27, 2014
Last night, I was delighted to return to JWT advertising agency for my third year in a row of hosting Bingo for the company's annual LGBT Pride celebration.
In true Mad Men style, the cocktails were flowing.  The agency's huge lounge includes a bar!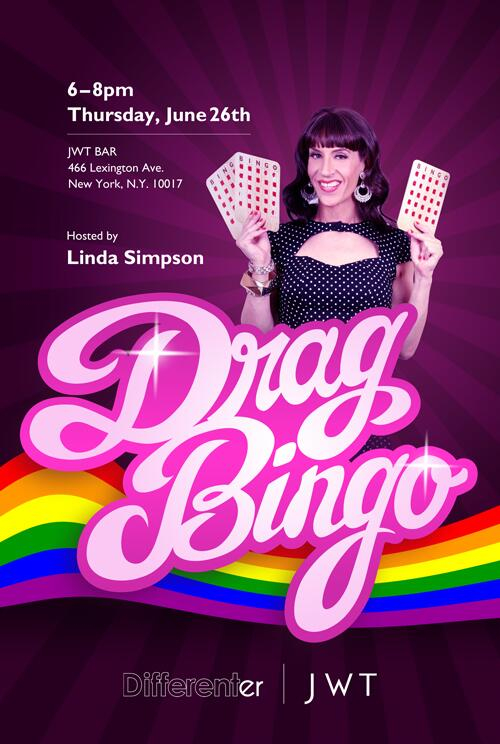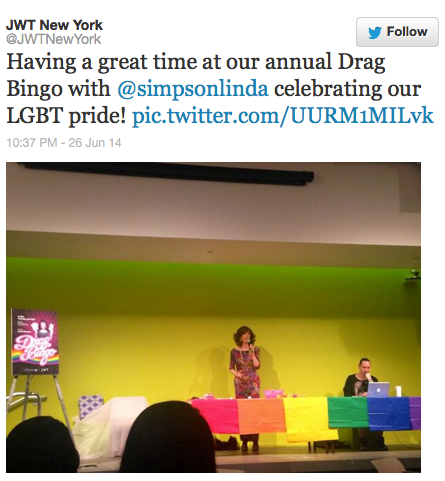 Happy Pride, everyone!