Extra, Extra! Linda in New York Post!
Aug 22, 2014
What a great surprise! I'm included in today's New York Post about hip and happening Bingo spots in NYC.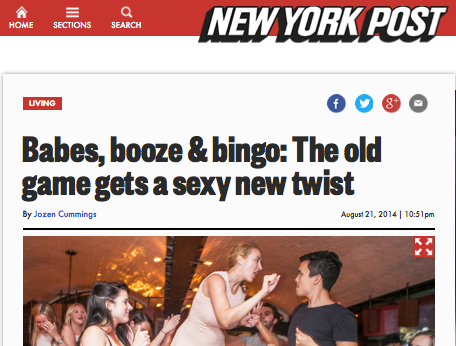 The article is mostly about the Standard Hotel, where you gotta pay $30 to play! In the meanwhile, my Bingo nights are free, free, free!
Hmm, maybe I need to get more fancy. Oh well, I like being an easy access hostess. (That sounds dirty!)