Blogger Shares Her Exciting Bingo Experience!
Oct 12, 2014
This is from a couple months ago, but it's still great… Kristin Sarra, who writes a very amusing blog about her NYC adventures—I'm Not A Tourist, I Swear—recounts her night out at Le Bingo. I'm blushing at her high praise for little ol' me:
"Le Bingo is hosted by longtime reigning NYC queen, Linda Simpson, whose natural talent for generating laughter through a repartee of witty quips and sassy banter makes her the ultimate hostess. She takes bingo to a whole new level with her wonderful rotating assistants (Miss Glace Chase this particular evening), her eclectic (oftentimes downright creepy) prizes, her jackpot (money, money, money) round, and her snappy, zingy comments solidly delivered throughout the game."
She also snapped these fun pix!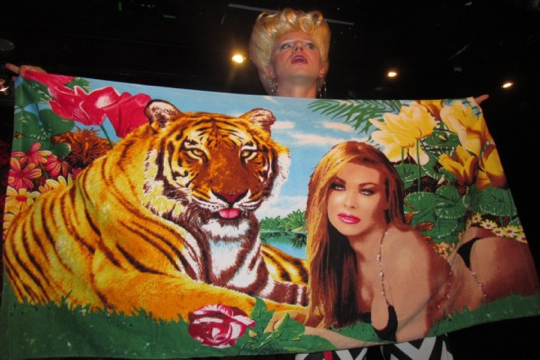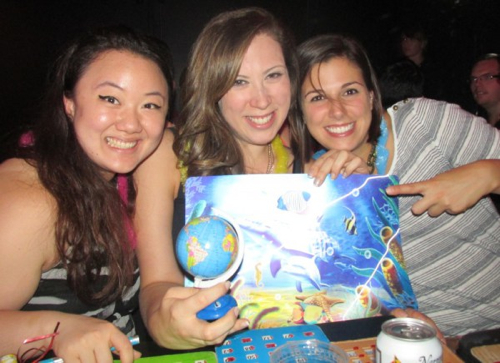 Thanks Kristin, and come back anytime!