Schedule Update – Bingo Wraps Up the Year at Royal Palms – Returns in 2015
Nov 22, 2014
After this coming Wednesday, 11/26, you'll have to wait until next year to play with me and Murray Hill at Royal Palms Shuffleboard Club.
We're taking a break for the holidays. Then we'll be back with more Bingo in 2015.
Hope you can join us for our final night of the year. Once again, Lola Star Souvenir Boutique is supplying the prizes. Tons of great stuff!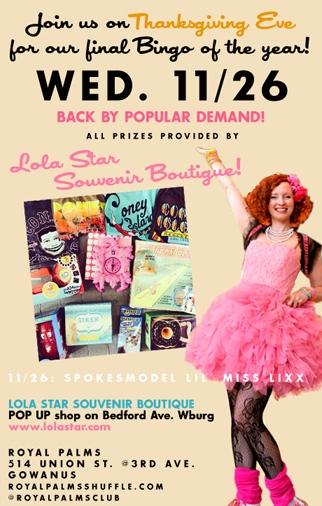 In the meanwhile, you can always play with me on Saturdays at Le Poisson Rouge!