Special "Holiday Bonus Bingo" Announced! It's a Fundraiser for a Great Cause!
Dec 15, 2014
I'm adding on an extra Bingo to my holiday schedule!  It's a feel-good night—We'll be raising money for Stone Soup Parties, which provides birthday parties for underprivileged youth. Everyone should have the opportunity to celebrate their special day in grand style!
You'll be contributing by buying Bingo cards (at $2 each) and Lucky Leis ($1 each), plus we'll gladly accept donations. No pressure, let's just have fun!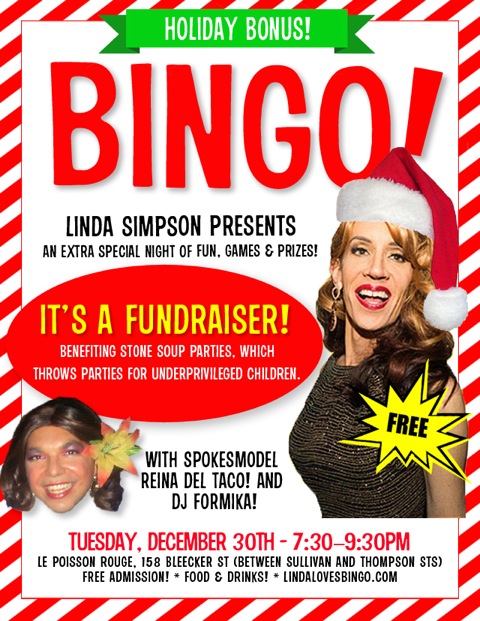 More info at the calendar listing.