Guest Hostess This Weekend! The One & Only Shelly Watson!
Apr 1, 2015
Le Bingo is in good hands this weekend—April 3rd and 4th—with guest hostess Shelly Watson, who happens to be one of NYC burlesque scene's favorite MCs. She's great on the microphone, plus she's got big boobs! What more could you ask for? (I'm away in sunny LA.)
She'll be joined by DJ Reina Del Taco and spokesmodel Glace Chase. It's a trio of nutty fun!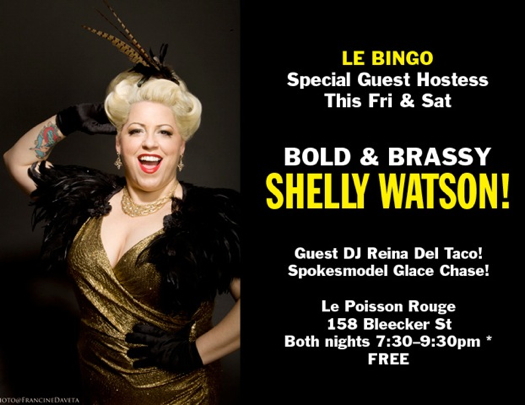 I'll be back on the job the following weekend. See ya then!