HERE IS OUR HOLIDAY SCHEDULE, INCLUDING OUR BIGGEST BINGO EVER!
Dec 8, 2016
We're taking some nights off during the holiday season—and also adding an extra special night!
Our final games of this year are on Fri 12/23 and Fri 12/30.
Plus, we're adding a special night on Thu 12/29—HO-HO-BINGO in the main room of Le Poisson Rogue!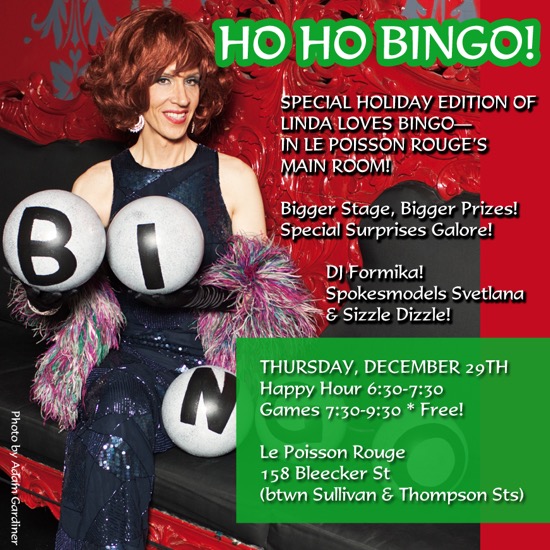 Hope you can join us! Let's celebrate together!