'Tis the Season!
Nov 29, 2014
It's the time for holiday parties!
I had a blast last year hosting BINGO at a variety of events.
Please know that I'm available again, eager to give away prizes! Anywhere in NYC or the surrounding region!
For rates and booking, please contact Linda@LindaLovesBingo.com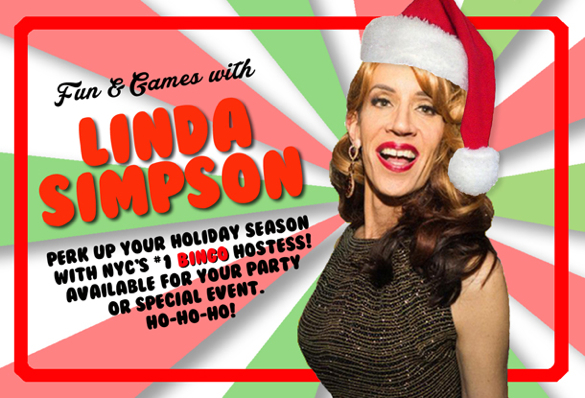 Everyone loves BINGO—Interactive fun for all!