Give Her a Hand!
May 9, 2015
British pop singer FKA Twigs (and love interest of actor Robert Pattison) caused a buzz on the red carpet earlier this week at the Met Gala, wearing a dress that included a cartoon penis.
But what struck me is that the cartoon arm on the dress resembles our stage backdrop (by artist Alexander Kaletski.)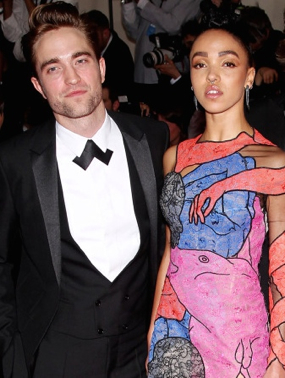 Hopefully, Ms. Twigs will wear the dress soon to Le Bingo!