The Party Never Stops!
Jun 6, 2015
One of the parties that follows Le Bingo on Saturdays at Le Poisson Rouge  is "I Love Vinyl," featuring DJs playing old-school records. For its recent six-year anniversary, the decor was a mega-assortment of helium balloons.
Fantastic background for a photo op!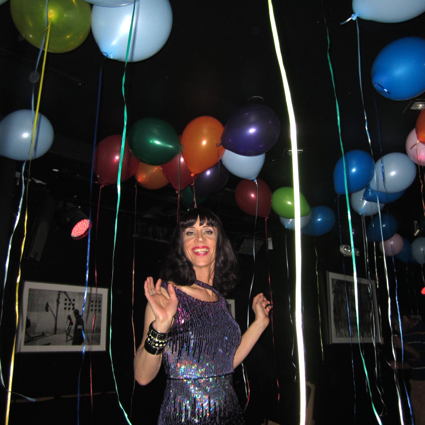 Congratulations!