What's Black & White and Winning All Over?
Nov 16, 2015
I've said it before and I'll say it again: I love how artist Jeffrey Lewis has covered the entire Gallery Bar at Le Poisson Rouge with his cartoon illustrations.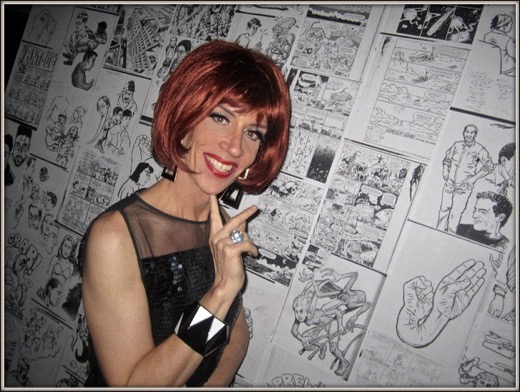 It makes for a delightful background for our action-packed games of Le Bingo!