SPECIAL SUMMER EDITION OF BINGO IN THE MAIN ROOM OF LE POISSON ROUGE! Wed, July 12th!
Jun 22, 2017
Extra, Extra! By popular demand we're doing another Bingo in the spectacular main room of Le Poisson Rouge! A special midweek edition! (Our December holiday event was such a smash hit that we're doing it again!)
A MIDSUMMER'S NIGHT BINGO!
WEDNESDAY, JULY 12th
Happy Hour 6:30–7:30 * Games 7:30–9:30 * FREE ADMISSION!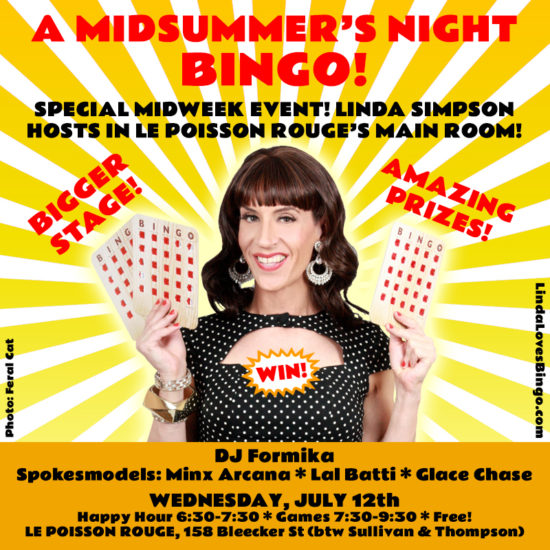 Bingo cards $10 for five—Good for the entire night!
It's the perfect place to celebrate the season—and WIN!